SUP Paddle CT+ COLOR II Travel Vario 3 parts - Aqua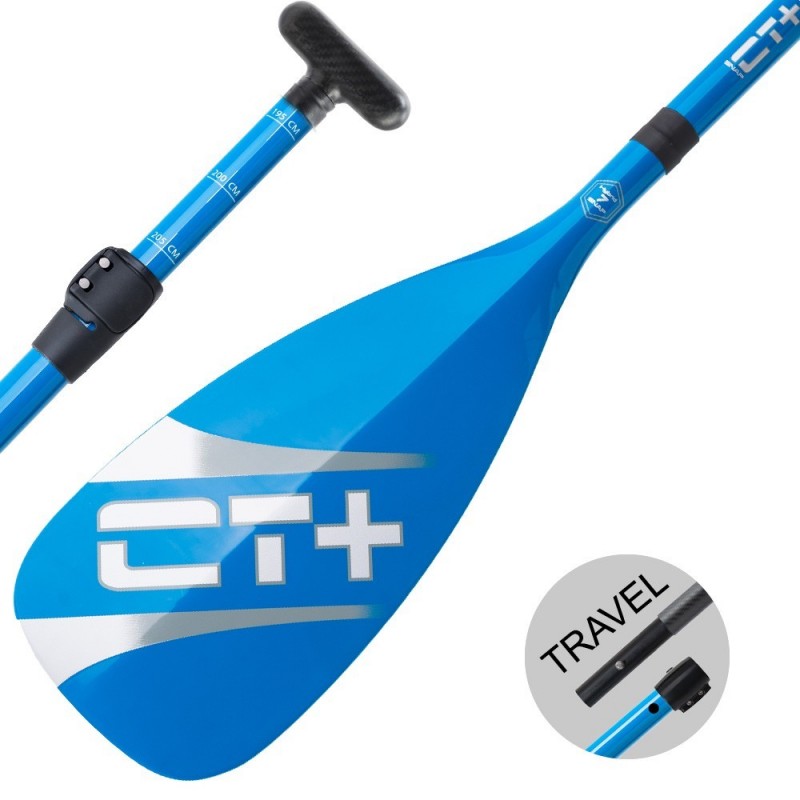 
SUP Paddle CT+ COLOR II Travel Vario 3 parts - Aqua
 On order - Product dispatched on March 30
Light and responsive, the paddle COLOR II 3 pièces travel is ideal for Cruising, Discovery and Touring.
100% Secure Purchase: Payment via e-transactions of Crédit Agricole under the TSL 1.2 protocol

Delivery by Colissimo domicile or relay point

Return within 15 days: Satisfied or Refunded
Overview :

The CT + COLOR II SUP paddle is for amateurs looking for a top-of-the-line paddle. Light and responsive !

Ideal for the practice of Cruising or Touring with Inflatable Paddle or Rigid, this paddle will perfectly suit all the size by its vario - adjustable function.


New in 2018:

Its new sleeve design reveals its carbon braiding


Technical Specifications

• Adjustable length from 175 to 220 cm
• Blade: 18.5 x 40 cm
• Diameter of the handle: 2.9 cm
• Ergonomic wrist
• Weight: 690 g - Light and pleasant, it's a versatile paddle
• Its clip closure system adjusts to the millimeter in seconds.

Composition:

• 40% Carbon / 60% Fiber